Python web development services
GKMIT is among the leading Python web development companies in India. We offer custom and user-friendly web and desktop application development services in Python and Django. Our dedicated python engineers work dedicatedly to ensure your projects deliver desirable results. Since 2012, we have delivered diverse projects to clients hailing from multiple industry domains. Unleash the power and realize the full potential of Python with our customized web development solutions.
Python solutions
Owing to our incredible expertise in offering a broad spectrum of Python development, we are considered one of India's best companies. Get end-to-end Python development solutions like Python game development, web development, python mobile app development, python software development, python desktop application development, python android development, etc.
Our python application development process - GKMIT
We follow the most recommended python development process, which involves gathering information, content writing, assembling, planning, coding, testing, and launching and providing life-long maintenance. As a python development partner, you can trust us.
Requirements elicitation

Design and development

Live projects

Maintenance and support
Why choose GKMIT as a Python development company?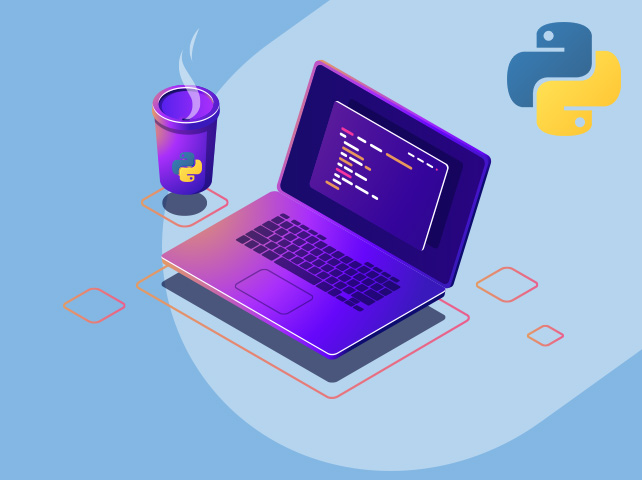 We deliver a wide range of technology for our clients, and on-time project delivery makes us a trusted python web development company in India. Trust best and experience project work at affordable prices.
We ensure affordable and effective solutions, which reduces development cost.

Strong technical team with years of experience

on-time delivery

Bug-free application

After support and maintenance service.
Our expertise in Python development
Best Python development company in India!
Our top of line Python developers have significant experience and knowledge of the development of python technologies, Django development, databases, best Python frameworks, and reports.
Python consulting

Custom Python development

Python game development

Python Android app development

Python desktop application development

Python integration

Migration and up-gradation

Support and maintenance

IoT application development

Embeddable

Portable

Libraries

Open-source

Django development framework

Procedure and object-oriented programming
Python programming language is highly interpreted and widely used for web programming released in 1991. It emphasizes code readability and syntax and works on design philosophy, and helps programmers excel the concepts in a few lines of code. On both small and large scales, Python enables clear programming.
Python has an automatic memory management system and a feature of the dynamic type system that supports multiple programming. It includes an object-oriented, essential and functional and comprehensive library. We offer end-to-end python development services for python game development, web development, python software development, python desk application and Python android development.
We drive robust and high-quality products throughout the experience and high-quality applications. Years of experience working as a python developer make it easy to leverage fully and manage programming language. We break down programs into modules and effectively use already developed code, and reduce efforts and time-to-market. Learn about FAQs on Python web developers guide.
Industry covered
GKMIT python developers ensure optimum performance and adhere to the industry standards. We have expertise across various industries.
Retail

Mobile

Gaming

Transport

Insurance

Publishing

Health Care

Hotel/Restaurant

B2B/E-commerce

Banking and Financial

Media & Entertainment

Non-Profit Organization
Looking for python development services? Hire GKMIT Python developers.
GKMIT has a dedicated team of python developers who are counted among the experienced developers in India. Our experienced engineers use the latest updates and python development environment to build stable applications and websites. Want to hire offshore python developers at a reasonable cost? Hire us as we have flexible engagement plans explicitly designed to give you the best value for your money.
How do Python developers work at GKMIT?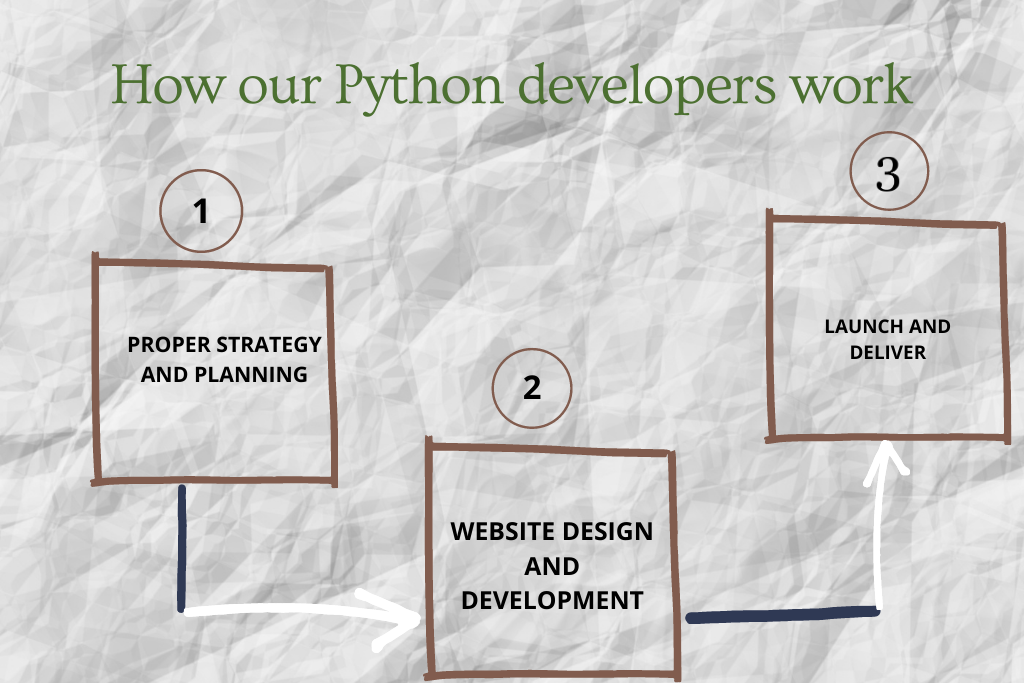 Why GKMIT is one of the best IT companies
8+ years in the industry

Source code delivery to clients

Less than 24 hours' guarantee response

Certified developers

Dedicated client advocacy

60% repeat business

Dedicated project manager

Clients: USA, Australia, Africa

Handle tight deadlines
GKMIT - Python web development business model
Suited for fixed & defined project specification

Establish long-term business relationships

Less flexible

Re-negotiation over the required changes
Suited for projects where requirements vary with time

Monthly & Hourly rates are charged

Suitable for long-term projects

Applicable for customers looking to extend their Technical Team
Working as per the client business needs

Cost-effective resource & flexibility

Long-term business relationship

Easy integration with client's existing process
Looking for a reputed Python development company or Python developer, then contact us at contact@gkmit.co.