"FESTIVAL OF BREAKING FAST" is the most prominent Islamic festival celebrated by Muslims worldwide as Eid-Al-Fitr. Eid is the start of the Islamic month Shawwal and the end of the month of Ramadan, the holy month of fasting. In the Muslim calendar (Hijri calendar), this month is considered as pious and most important. Muslims consider this month as an ideal time to express gratitude to Allah for everything. So we can also say it is like the day of "thanksgiving and joy". Eid-Al-Fitr celebration is a beautiful tradition that involves gathering old friends and relatives, wearing new clothes, praying and feasting together, and conveying the best wishes of the occasion with "Eidi".
All these traditional customs are the real beauty of the occasion. As EID is here, it is time to greet Muslim brother and sister Eid Mubarak and bring a smile on the face. Besides festivity and celebration, this festival holds some interesting facts/. Excited to know more?? Read the interesting facts below.
#Fact1 Holy month of Ramadan and Eid ka chand.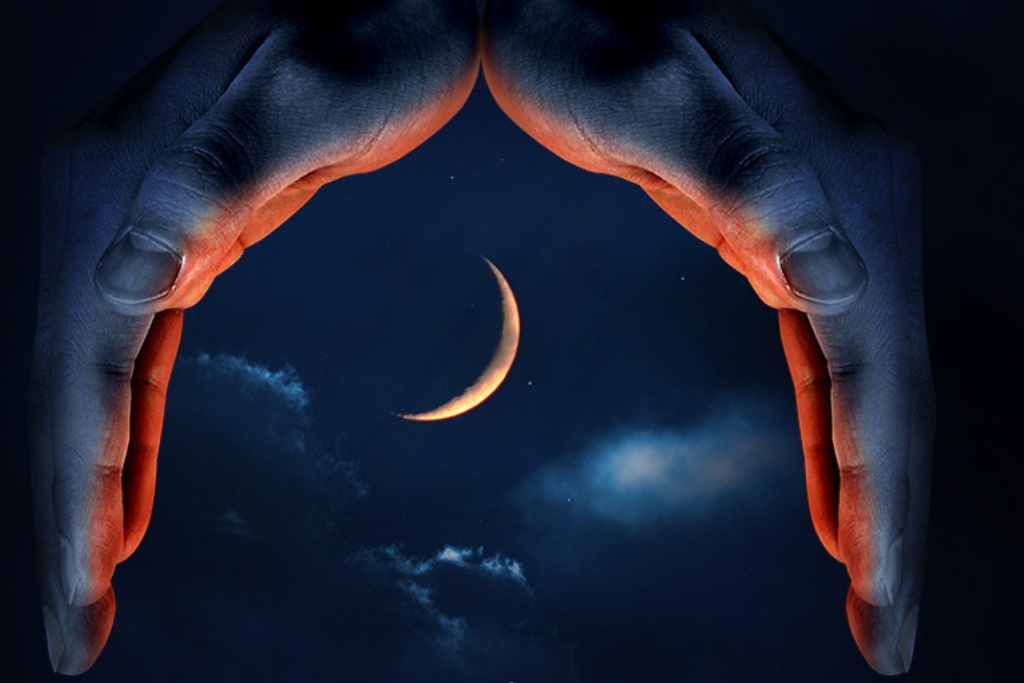 On the last day of the month of Ramadan, when the new moon appears, the Muslims celebrate Eid. Technically, Eid-Al-Fitr starts at different times and even on different days depending on location. So to make it more uniform, Muslim celebrate Eid when the new moon appears on Mecca instead of their own locations.
#Fact2 30 days fasting
According to the Muslim calendar, the Ramadan month is of 30 days, and Muslim communities fast for all 30 days during Ramadan month.
#Fact 3 Celebrate the end of fasting
Muslims fast from sun up to sundown to honour the month that the Quran was revealed to the prophet Mohammed. This prolonged fasting is not about food, but it also includes abstaining from drinking any liquids, smoking, taking medications, having sex, etc.
#Fact 4 Literal translation of the name of holidays
Eid-Al-Fitr means "Festival of Breaking Fast" or "Feast of Fast-Breaking".
#Fact 5 Eid comes twice a year
According to the Hijri calendar, Muslims celebrate Eid twice a year. One is Eid-Al-Fitr, and the other is Eid-Al-Zuha. Apart from this, it is also known as "Meethi Eid".
#Fact 6 Ramdan and Eid are held on different Gregorian dates every year.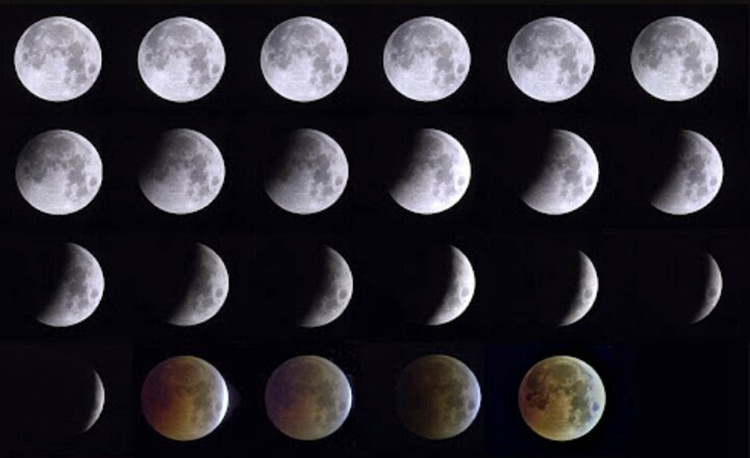 The Gregorian calendar is based on solar cycles, and the Islamic calendar is based on lunar cycles. The new month starts and ends with the new moon. The average new moon appears every 29.53 days, so as compared to Gregorian months, lunar months are shorter. Thus every year, Ramazan is held about 10 days earlier than it was the previous year.
#Fact 7 Eid Al Fitr traditionally lasts for three days.
This festival traditionally lasts for three days, depending on how it falls on the calendar. The parties and festivity can last much longer. Suppose if the three days fall mid-week, then Muslim will celebrate over the weekend.
#Fact 8 Shab-e-Qadr the night of forgiveness.
Image source: https://c.tadst.com/gfx/750w/laylat-al-qadr.jpg
During the month of Ramadan, the 27th night is considered very auspicious and pious. Muslims celebrate Shab-e-Qadr as the descent of the Quran. And thus, there is a duty to read more Quran in this month.
#Fact 9 Zakat Al-Fitr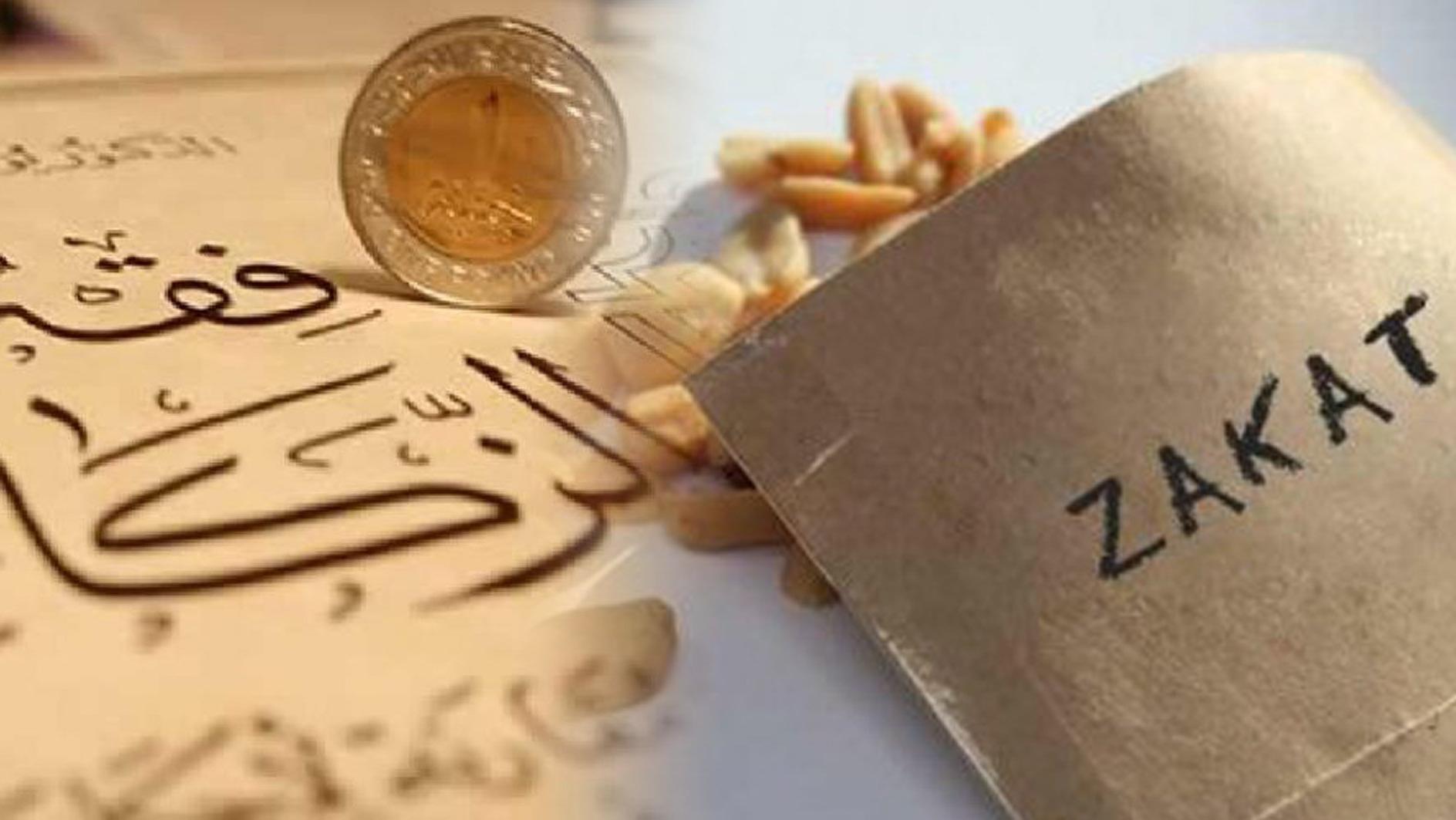 Image Source: https://c.tadst.com/gfx/750w/laylat-al-qadr.jpg
What is Zakat al-Fitr?? It is a kind of donation where you lend a hand to the poor and needy and conduct charity at the end of the fasting month. The practice of Zakat is done to cleanse a Muslim soul of any sins committed during the month of Ramadan and for inner peace and happiness. It is the most beautiful part of the festival, which is done with great love. Muslims shower the needy with necessary gifts, sweets, clothes, sweets and food items and bless their day with eternal joys.
#Fact 10 Different names in different countries
Whatever name we call the emotion and festivity will remain the same for every individual Muslim. Eid-al-Fitr is also known as Ramzan Bairami in Azerbaijan, Lebrun in Indonesia, Korite in Senegal, Hari Raya Puasa in Malaysia.
#Fact 11 Sevayiya/ Sheer Khurma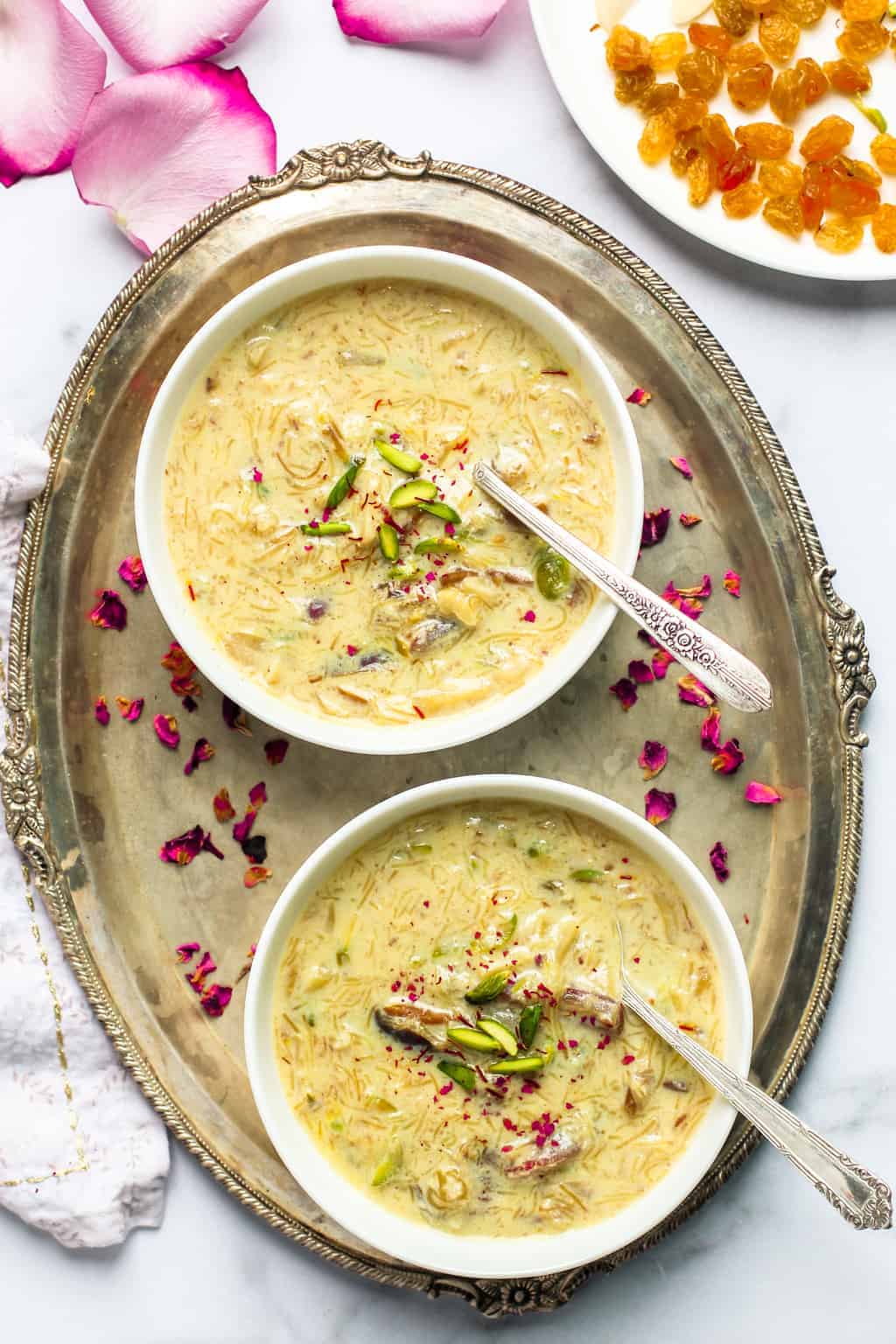 Sweet Eid is famous for Sevayiya or Sheer Khurma (vermicelli pudding), a very famous sweet dish relished by Muslims.
#Fact 12 When was the first Eid celebrated in the world?
It is believed that Hazrat Mohammed Prophet celebrated the first Eid in 624 AD after Jung-e-Badr.
#Fact 13 Gifts and Eidi
After a month of fasting and sacrifice, Eid Al Fitr is the time of abundance. It is not just about food, but for gifts which are given especially to children. These gifts of money, accessories, home goods, or flowers are called "Eidi".
#Fact 14 Eid Mubarak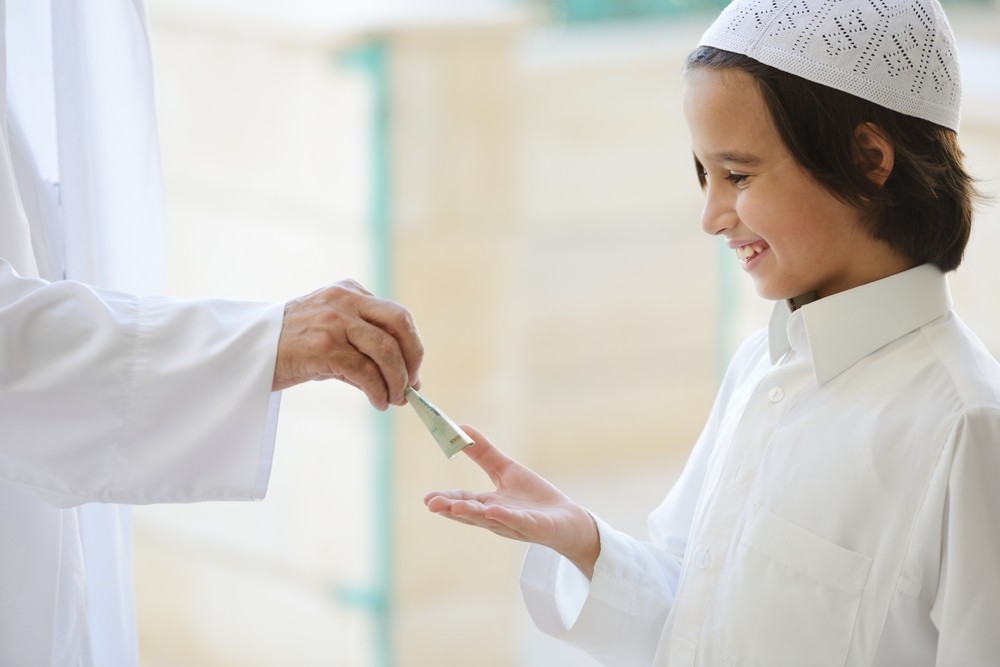 Image source: https://images.khaleejtimes.com/storyimage/KT/20160706/ARTICLE/160709700/AR/0/AR-
People visit the local Masjid for prayers and greet each other "Eid Mubarak" on the special occasion of Eid Al Fitr. It is the typical saying during this festival/ let's understand the exact meaning of these beautiful Arabic words. Eid Mubarak means "Blessed Eid" or "Happy Eid". Different countries have different languages, so the greeting varies, but the emotion behind these pious and special greetings remains the same. E.g., in Indonesia, a famous saying is "Mohon Maaf lahir batin" which means "please forgive me for anything wrong I have done."
#Fact 15 Eid Al Fitr dinner held at the White House in 1996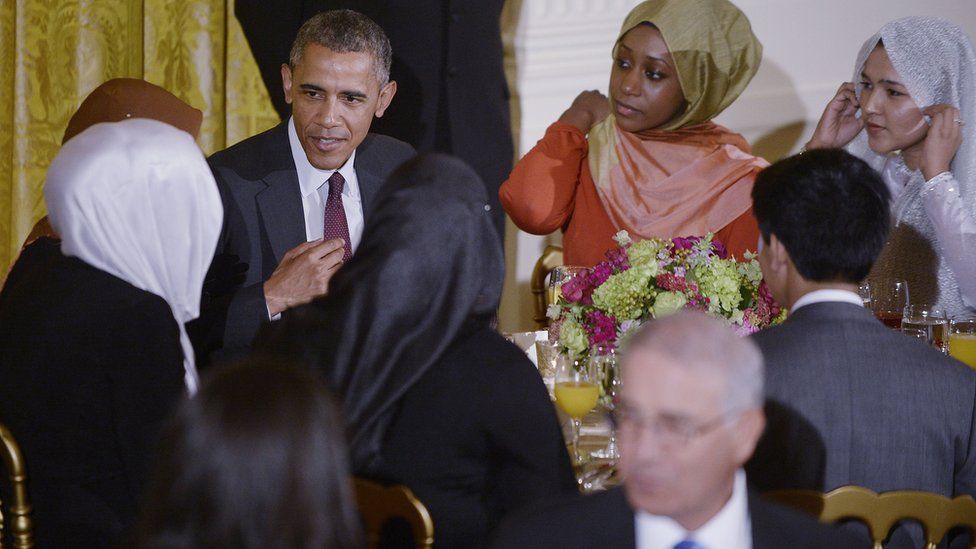 Image source: https://ichef.bbci.co.uk/news/976/cpsprodpb/129BA/production/_96681267_obamadinner.jpg
President Thomas Jefferson hosted the first iftar dinner when the Muslims break the fast in 1805 held for Tunisian envoy. The First Lady Hillary Clinton hosted the first official Eid Al Fitr dinner in 1996. Clintons continued the tradition every year. Every president hosts the tradition of hosting Ramadan or Eid dinner. George.W. Bush hosted one year, Barack Obama hosted his last one in July 2016.
In Muslim countries/ Islamic countries, Eid is an official public holiday that lasts for three days to celebrate the best three days with enthusiasm and joy. Commemorate this festival with your relatives, friends and family and thank Allah for a blessed life.
These are some interesting facts about the holy month of Ramadan and the festival of breaking fast. We hope this will boost up your joy of this special occasion. So this Eid-Al-Fitr gifts your loved ones with prayers and by staying at home. As if you keep yourself safe, you can keep others safe. Pray for a happy and graceful life—Eid Mubarak everyone!